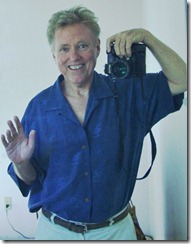 Doug Sparks studied ACIM with Ken Wapnick since the 1980's and is a superb teacher of ACIM. Here are a few recent audio recordings of talks and workshops he has given in Boulder, at Rocky Mountain Miracle Center (RMMC) in Denver and elsewhere in the area.
Here is an interview with C. A. Brooks on her 12 Radio with a discussion of the differences between A Course In Miracles and Biblical Christianity.
Click here to listen to this 50 minute mp3 audio file of Doug Sparks speaking at RMMC on Feb. 17, 2013: Getting Past The Mythology of A Course In Miracles.
Here's a prior talk by Doug at RMMC from 2012 entitled "A Garden Ephiphany".
Soon after it's publication in 1976, Doug discovered A Course in Miracles and in the mid 1980's, Doug identified the late Dr. Kenneth Wapnick as his teacher. Through Ken's gentle tutelage, Doug embraced the Course as his path on this "journey without distance", from "mindlessness to mindfulness". After facilitating weekly study groups for 25 years, he now teaches monthly workshops and offers private tutoring. His workshops are always lighthearted and un-sanctimonious. He emphasizes not to take ourselves too seriously!