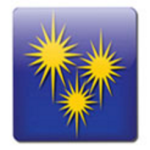 Mark your calendars for these ACIM conferences in 2016:
Las Vegas, Nevada: Community Miracles Center is hosting 26 Presenters: "Change Your Mind / Change the World" Apr. 8, 9, & 10, 2016.
UK's 15th A Course in Miracles Conference: Finding Our Way Home: April 15-17, 2016: Walking together and illuminating the path: Gary & Cindy Renard; conference newcomers Carol Howe, Nick Arandes, Joe Wolfe and ex-Shakatak singer Jackie Rawe; returning from South Africa Luis Falcao; plus favorites Nick Davis, Annie Blampied and Ian Patrick. The conference will be held at Ramada Birmingham Solihull, The Square, Solihull, Birmingham B91 3RF. The logo from Miracle Network UK adorns the top of this page.
Weekend Of Freedom Retreat – Estes Park, Colorado; June 16-19, 2016 (tentative: more details forthcoming on ACIMblog and elsewhere): Gary Renard, Dov Fishman, David Hoffmeister, Maria Felipe, Bruce Rawles and others pending. The venue will be YMCA of the Rockies; should be on their calendar soon.
… and the anticipated 3rd annual Virtual ACIM Conference; the last 2 have been in October. You haven't actually missed these, since the conferences were virtual! You can still attend both the 2015 and 2014 conferences! I'm still watching/listening to a few sessions I missed the weekend it was "live." Details here. 🙂
Do you know of other ACIM conferences or events scheduled for this year or the next? Please let me know!