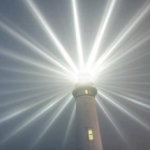 In this audio recording, Lyn Johnson and Bruce Rawles touch on ACIM Workbook Lesson #30: God is in everything I see because God is in my mind. We also talked about the metaphor of the Lighthouse used by Foundation for A Course in Miracles (FACIM) to symbolize the unchanging and unchangeable nature of what we all really are, and how – like this humorous video relates – our prodigal ego identities keep demanding that what is unchanging recognizes our seemingly separate selves and defer to our absurd wishes.
Announcement! ACIM in Estes Park, June 16-19, 2016

The 5th annual Weekend of Freedom Retreat (WOFR) event, based on A Course In Miracles (ACIM) will be June 16-19, 2016 at the YMCA of the Rockies in Estes Park, Colorado. Presenters include Gary Renard, Cindy Lora Renard, David Hoffmeister, David "Dov" Fishman, Lorri Coburn, Craig Villarrubia, Maria Felipe, and Bruce Rawles.