This audio on special love and special hate (a.k.a. ego's attachment and aversion, attractions and repulsions, "lambscape" and "goatscape," features CA Brooks and Bruce Rawles talking – on another segment of her bi-weekly ACIM internet radio program on 12Radio – about  Text Chapter 16 (The Forgiveness of Illusions) Section IV -"The Illusion and Reality of Love" and Section V "The Choice for Completion" from A Course in Miracles. The first paragraph of section IV begins with this deep dive into the maladaptive workings of our insane, magical, biased thinking we call ego:
"Be not afraid to look upon the special hate relationship, for freedom lies in looking at it. It would be impossible not to know the meaning of love, except for this. For the special love relationship, in which the meaning of love is hidden, is undertaken solely to offset the hate, but not to let it go. Your salvation will rise clearly before your open eyes as you look on this. You cannot limit hate. The special love relationship will not offset it, but will merely drive it underground and out of sight. It is essential to bring it into sight, and to make no attempt to hide it. For it is the attempt to balance hate with love that makes love meaningless to you. The extent of the split that lies in this you do not realize. And until you do the split will remain unrecognized, and therefore unhealed." – T-16.IV
Special love/hate insanity – as ACIM might define them – is the seemingly separate self's unsatisfying strategy for seeking dream allies – and enemies … solely on the basis of whether or not they meet the unconscious, angry demands of 'what in it for me' (WIIFM) thinking, the only two realms of thought that ego can relate to, being made from the thought of duality and separate interests.
"Every moment is an opportunity to look at our minds."
We also touched on "The Real Alternative" in Chapter 31 which ties in to a prior conversation on that subject here.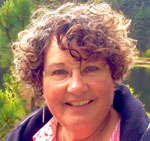 This program aired on April 7, 2017.