"Can my outward misfortunes be attributed to my lack of forgiveness?" This sentence is a summary of a more detailed question … with an even more detailed and insightful answer –Frequently Asked Question (FAQ) #1288 from the Foundation for A Course in Miracles (FACIM) – that Lyn Johnson and Bruce Rawles read and talk about in this audio. In their weekly live online series Saturday mornings on ACIM Gather, they read together from FACIM's FAQs (or other topical material of interest to students of A Course in Miracles) and add commentary inspired by what they have found helpful during the week.
Among many other ideas integrated in this weeks conversation, we touched on an ACIM perspective on the stages of grief model from Elisabeth Kübler-Ross, which include denial, anger, bargaining, depression, and ultimately acceptance … and how ego co-opts those opportunities – even acceptance – which otherwise could be used to undo the problems that ego made up – by compounding it's silly mindlessness with each step. We also touched on how that seemingly separate self promotes "pitiful and meaningless 'private thoughts' " the concluding phrase in ACIM's Workbook Lesson 52.
(This audio program originally aired on ACIM Gather on March 25, 2017.)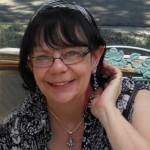 ---
Thought you missed (any or all of) the 3rd annual virtual MiracleShare ACIM Conference? Nope; it's still just as available for watching and listening any time! That's one of many fun aspects of a virtual conference … it's harder to "miss" if it's every where and every when … or more so than physical events, at least! You can learn more about the virtual conference here, read the outline notes for my 30-minute video here, and still register for this excellent event here.