Best-selling author of The Disappearance of the Universe and Your Immortal Reality, Gary Renard will be giving an all day seminar in Ashland, Oregon on Saturday, July 17, 2010 from 10AM-4PM (book-signing from 4-5PM) at the Best Western Windsor Inn. For more information, contact us via email, or phone 541-973-3512. To register, please mail a check for $75* to Elysian Publishing, POB 431, Ashland, Oregon 97520 and include your full name, email (very important since that's how we'll contact you primarily), phone number, address, and any other pertinent contact info or details. Gary's seminars (his books, audios, videos, and work in general) get my highest recommendation! A required curriculum!
* NOTE! EARLY REGISTRATION DISCOUNTS!!!
In order to encourage early registration, we're offering the following discounts for those who send in payment before these 2010 dates:
register by Feb. 1: $45
register by Mar. 1: $50
register by Apr. 1: $55
register by May 1: $60
register by June 1: $65
register by July 1: $70
at the door: $75
Discounted lodging information for this event (first come, first serve) is here.

Here are more details about "The Endless Now"
Timeless, ageless beingness. Perfect unity with source. An experience of your true nature. This is how wisdom teacher and best-selling author Gary Renard describes what he calls -The Endless Now – and it's an experience readily available to us all through the simple act of connecting with source.
Gary relates his personal story and we join him in remembering what it's like to be pure spirit or love itself. You will learn how to break through all appearances including the false idea that we are separate from source – and consistently recognize what we truly are.
• True Meditation – rest in the perfect space of silence where you are one with your source and all is perfect exactly as it is.
• Place Holy Spirit in charge of your day and live each moment guided and directed from this pure space of wisdom, love, and compassion.
• Use forgiveness to release yourself from the false idea of separation from source and move into a consistent experience of truth and the endless now, out of which a high level of peace and skillfulness arises.
Jesus, Buddha and other Wisdom Masters walked and lived in the pure space of continuous connection with source – and reminded us that this is our natural state of being. Gary invites you to courageously unlearn the habits of the ego and experience life like the great spiritual masters – in eternal harmony and natural benefit of humanity. Gary offers a way of looking at the world that leads to the endless now and the full flowering of the human spirit.
An acclaimed teacher of A Course In Miracles, Gary underwent a powerful spiritual awakening in the early 1990s. As instructed by two ascended masters who appeared to him in the flesh, he wrote his first best-selling book, The Disappearance of the Universe, over a period of nine years. He was later guided to speak in public and has recently been described as one of the most interesting and courageous spiritual speakers in the world.
Gary has spoken in 41 states, 16 countries, and was the keynote speaker at the International A Course in Miracles Conferences in Salt Lake City and San Francisco. He is also the most recent recipient of the Infinity Foundation Spirit Award. The award is given to a person who has made a meaningful contribution to personal and spiritual growth. Past recipients include Dan Millman, Ram Dass, Gary Zukav, James Redfield and Neale Donald Walsch.
Here's a Press Release (MSWord format) and a pdf version and a printable jpg flyer about the seminar and a pdf flyer about the seminar and a version of the flyer as 4 mini-posters.
I'm enthused to report that again, by popular request, Gary is offering a third seminar in Ashland. Please spread the word to anyone you know who enjoys Gary's work and/or A Course In Miracles; thanks! 🙂
If you are traveling from out of the area and need lodging info please contact Ed Karlovich at 541-646-8332. Some rooms at the Holiday Inn Express & Suites – Ashland (adjacent to the Windsor Inn) are reserved and available at discounted rates for attendees of Gary's seminar. Group rates are available for direct booking through July 17 by following this link. Additional information with links is here.
POTLUCK UPDATE!
Following Gary's seminar, we have a potluck scheduled the same day at 6PM; the venue will also be the Best Western Windsor Inn (same room as the seminar, contrary to earlier messages which mentioned the Peace House.) All are invited, even if you can't make it for the seminar.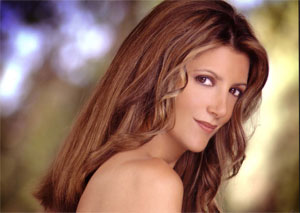 Also, I am happy to report that we have a high probability that Gary's wife Cindy Lora-Renard will also be present for this event. Cindy and Gary, in addition to roles that readers of Gary's books are quite familiar with, are also both musicians and there are rumors that the seminar just might include a bit of music from them… We'll see! 🙂
I had the pleasure of meeting Cindy (and her mother, both very wonderful folks!) in SF earlier this year when "Giddyup Mikey" (who posts the DU quote of the day on the DU Yahoo group) and I attended the ACIM conference there and saw Gary, Nouk & Tomas, Tom & Linda Carpenter, and so many more wonderful ACIM presenters and fellow students. Having BOTH Gary and Cindy with us in Ashland will be a real treat!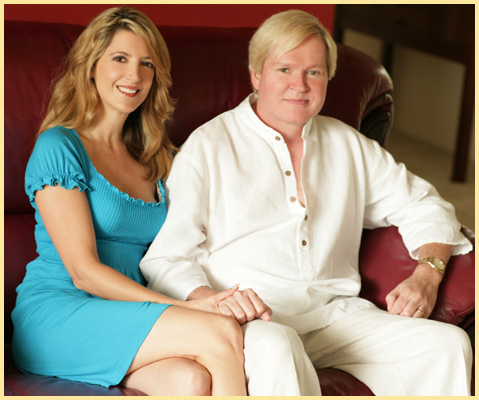 One more thing, don't forget to check out Gary's website, and his oh-so-fun podcasts with Gene Bogart. They're free, fun and always full of forgiveness … no matter what the question!
If you want to automatically receive ACIM-related event news, updates and other non-dualistic musings, you might also want to subscribe to our email bulletin.