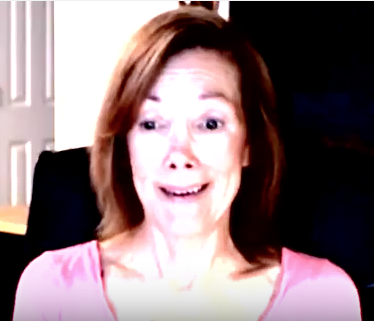 In this video, Susan Dugan and Bruce Rawles read and talk about ACIM's Workbook Lesson 109: "I rest in God".  Closely related to workbook lesson 109 is this closing paragraph from chapter 18, The Passing of the Dream, specifically the "I need do nothing" section:
"Yet there will always be this place of rest to which you can return. And you will be more aware of this quiet center of the storm than all its raging activity. This quiet center, in which you do nothing, will remain with you, giving you rest in the midst of every busy doing on which you are sent. For from this center will you be directed how to use the body sinlessly. It is this center, from which the body is absent, that will keep it so in your awareness of it."
– T-18.VII.8
Susan has an extensive interview conversation on this topic ("The Quiet Center") with Kenneth Wapnick on her website here.
Susan writes frequently and eloquently about A Course in Miracles in her very engaging blog, ForaysInForgiveness
(This video was recorded on September 29, 2017.)