Forgiveness: The Key to Happiness – video conversation and excerpts
Here is a video conversation with author Susan Dugan about her new book Forgiveness: The Key to Happiness. It continues (as her equally excellent prior two books did) with the 'recurring theme of resistance to taking Jesus' hand' and 'recognizing that I have a choice that will lead me out of suffering but not always feeling able to choose.' Here's a link to Susan's new book. Here's a prior announcement about the book with a link to her blog, and a prior post with just a small handful of insightful excerpts from the first few pages of this new book.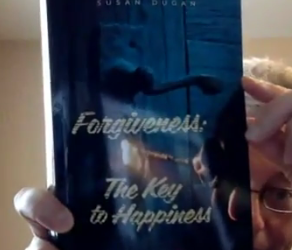 ---
The Obstacles to Peace – a conversation with CA Brooks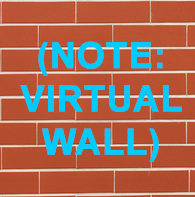 CA Brooks and Bruce Rawles talk about the obstacles to peace in this audio program, another segment of CA's weekly ACIM internet radio program on 12Radio. We touch on Kenneth Wapnick's book entitled The Journey Home, which presents a much more extensive treatment of the topic. We talk about the barriers – such as specialness – we have intentionally made to keep peace out of our awareness; these are symbolized in ACIM by trivial metaphors such as feathers, a tiny mouse or a wall of dust. These barriers in our minds are dissolved by our willingness to doubt the usefulness of these ultimately silly attractions to the excuses we've made up to keep peace away. The general categories of these obstacles include: the desire to get rid of it, the absurd attractions of guilt, pain and death, the belief that our bodies offer us some sort of value, and even the fear of Perfect Oneness.
---
Upcoming and Recent Interviews / Webcasts / Videos / Meetings / Conferences / Presentations/ Classes / Resources
ACIM Resources, Events, Musings – your suggestions and contributions invited!
Please contact us to share anything would like to see here, suggestions for inclusion, improvements, etc. If you have anything ACIM-related that you'd like to share, please send (or send a link) for consideration. This site is (among other things) a venue for conversations, so I eagerly encourage and await more contributions from kindred students of our Shared Teacher of forgiveness and kindness. It's fun to share our universal interests online; visit ACIMblog pages on FaceBook FaceBook (my personal FB page, which is frequently ACIM-related), Twitter and YouTube. If you aren't already receiving this automatically in your email, you can subscribe here for free and get daily updates (of any posts made the prior day) via the "post updates by email" Subscribe button on every page. Eternal smilezenhugs to all! 🙂