Several new ACIMblog conversations this past month

Over the past month or so, we've had conversations with Susan Dugan, CA Brooks (on both Magic Thinking and Special Love/Hate, Alexander Marchand, and Gary Renard. This month's bulletin is a recap of those dialogues, in case you missed any of them, and/or might enjoy hearing/watching them again; I know I do, since I always glean a few more reminders to encourage me to ditch ego's dysfunctional thought system with each listening… That's why I do these in the first place; I'm in the same remedial school as everyone else and can use frequent reminders! 🙂 If you would like to be on the daily update mailing list (in addition to the monthly email list if you're getting this bulletin via email), just enter your email address in the upper right sidebar field under "ACIMblog.com post updates by email" … If you get the post updates as they happen (usually only 2 or 3 a month), and would like to get this monthly bulletin as well, just use the subscribe form here. … and if you have suggestions for future interviews, articles, conversations or submissions, by all means, please let me know! Thanks! 🙂
---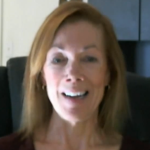 "I loose the world from all I thought it was." – A video conversation with Susan Dugan and Bruce Rawles about the recent (Mar 2015) FACIM academy class entitled "The World: A maladaptive solution to the non-existent problem" (a phrase coined by Kenneth Wapnick) and ACIM workbook lesson 132. More at Susan Dugan's website, ForaysInForgiveness.com
---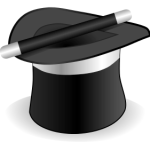 In this audio program, CA Brooks and Bruce Rawles talk on her weekly ACIM internet radio program on 12Radio about magic thoughts. We referred to the Manual for Teachers, Section 17. HOW DO GOD'S TEACHERS DEAL WITH MAGIC THOUGHTS? The important lesson, as always, is to remember that it's about changing our mind, not the behavior or form, since even breathing is ultimately a magical attempt to find happiness apart from the Perfect Oneness we never left.
It's the WHY; purpose IS everything!
---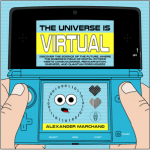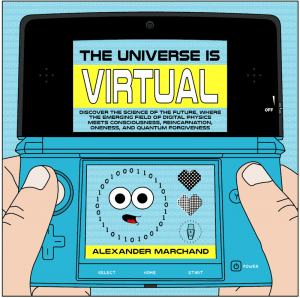 Alexander Marchand, author of the brilliant, lavishly illustrated (comic book style) and thoroughly enjoyable book, The Universe is a Dream, has a new ACIM/physics book: The Universe is Virtual. I've only read the first few pages in an email that Alex sent a day or so ago, and already it's a favorite! Having grown up in a physics-oriented community (Livermore, California where my Dad ran 'atom-smashers'), I savor insightful connections about physics that apply ACIM's pure non-dual metaphysics. The entire book is excellent.
---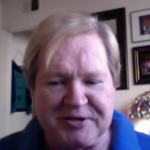 Gary Renard and Bruce Rawles had fun talking for an hour about the "Dreamer of the Dream" in the text of A Course In Miracles (T-27.VII). Gary – as always – clearly delivers the 'straight scoop' without distortion or dilution of ACIM's pure-non-dual thought system. I always find listening to Gary's insights helpful and re-calibrating. Read more about Gary Renard's appearances and work at GaryRenard.com. Gary also referenced Workbook lesson 169; here's the section from the ACIM text "Dreamer of the Dream" that was the focus of the conversation. Here's a related video by Kenneth Wapnick on the Dreamer of the Dream.
---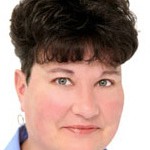 In this audio program, CA Brooks and Bruce Rawles talk on her weekly ACIM internet radio program on12Radio about ACIM Chapter 16, Section IV. "The Illusion and the Reality of Love" which discusses ego's strategy of employing special relationships – both the seemingly hateful and seemingly loving (but both temporary) variety – to keep us mindlessly attached to our mis-interpretations, projected victimizations and deceptive disappointments. We talk about how looking – with our Inner Kindness Teacher a.k.a. without self-condemnation – at these specific special relationships (investments in ego misery) we can slowly but surely release our identification with them.
---
ACIM Gold Mine? FAQ from FACIM has superb insights to complement ACIM
Recently I've been reading – in consecutive order, after lightly skimming randomly for years – the Frequently Asked Questions (FAQ) from the Foundation for A Course In Miracles (FACIM); I've also been reading and commenting on these FAQs on my Saturday morning program on Awakening Together's streaming audio from 7:30-8AM Mountain Time. FACIM also provides a myriad of outstanding resources for students of ACIM, including a prolific collection of the work of Dr. Kenneth Wapnick, including items from their bookstore such as books, Kindle titles, audios in both CD and mp3 formats, plus many years of online learning aids such as the quarterly Lighthouse bulletins and numerous other resources. The staff at FACIM continues to provide ongoing seminars, academy classes (both in-person and streaming video) and materials.
Upcoming Interviews / Webcasts / Videos / Meetings / Conferences / Presentations/ Classes / Resources
ACIM Resources, Events, Musings – your suggestions and contributions invited!
Please contact us to share what YOU would like to see here, any suggestions for improvements, etc. If you have anything ACIM-related that you'd like to share, please send (or send a link) for consideration. This site is (among other things) a venue for conversations, so I eagerly encourage and await more contributions from kindred students of our Shared Teacher of forgiveness and kindness. It's fun to share our universal interests online; visit ACIMblog pages on FaceBook FaceBook (my personal FB page, which is considerably ACIM-related), Twitter and YouTube. If you aren't already receiving this automatically in your email, you can subscribe here for free and get daily updates (of any posts made the prior day) via the "post updates by email" Subscribe button on every page. Eternal smilezenhugs to all! 🙂