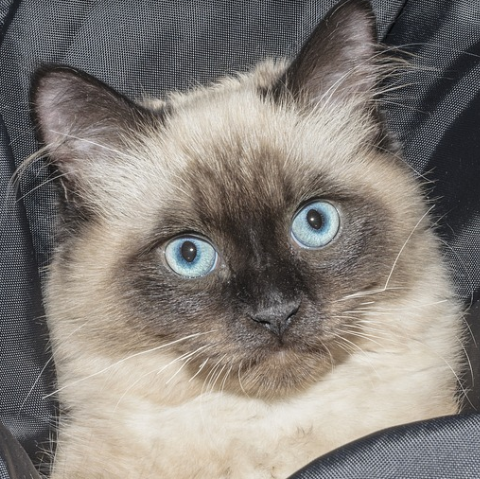 This recent audio recording of a brief conversations with Lyn Johnson and Bruce Rawles – followed by Lyn sharing a monologue for the remainder of the shorter-than-usual program – is another in their weekly series Saturday mornings on ACIM Gather … Enjoy! 🙂
Bruce read ACIM Workbook Lesson 331. They both talked about how A Course in Miracles uses cognitive dissonance to remind us that any perceived conflict (including fear or any other discomfort, regardless of the form) exists only in a silly, insane perceptual dream that can be undone through the miracle of forgiveness, releasing ourselves and everyone 'else' simultaneously from a mad hallucination of separate interests, mortal lives and special love/hate relationships which are ego's futile attempt to undo the special love/hate relationships it made up to hide from unconscious, unfounded guilt. When we listen to ego's blather which idolizes fear, it's no wonder that we seem like frightened children or scared kittens.
Lyn also read and discussed the related topic which introduces section 12 of Part II of the Workbook (including Lesson 331): "What is the ego?"
There is no conflict, for my will is Yours.

How foolish, Father, to believe Your Son could cause himself to suffer! Could he make a plan for his damnation, and be left without a certain way to his release? You love me, Father. You could never leave me desolate, to die within a world of pain and cruelty. How could I think that Love has left Itself? There is no will except the Will of Love. Fear is a dream, and has no will that can conflict with Yours. Conflict is sleep, and peace awakening. Death is illusion; life, eternal truth. There is no opposition to Your Will. There is no conflict, for my will is Yours.

Forgiveness shows us that God's Will is One, and that we share it. Let us look upon the holy sights forgiveness shows today, that we may find the peace of God. Amen. – W.pII.331
(This audio program originally aired on ACIM Gather on November 26, 2016.)
---
Thought you missed (any or all of) the 3rd annual virtual MiracleShare ACIM Conference? Nope; it's still just as available for watching and listening any time! That's one of many fun aspects of a virtual conference … it's harder to "miss" if it's every where and every when … or more so than physical events, at least! You can learn more about the virtual conference here, read the outline notes for my 30-minute video here, and still register for this excellent event here.