Lyn Johnson and Bruce Rawles read and talk about ACIM's Workbook Lesson 91 "Miracles are seen in light" in this audio, and relate how the non-dual metaphysics of ACIM always and only addresses the mind, and not photons or electromagnetic wavelengths, frequencies and optical phenomena. We take a break from the usual Frequently Asked Question (FAQ) readings from the Foundation for A Course in Miracles (FACIM) only because we ran out of time, since lesson 91 triggered so many thoughts that we didn't get to it. The topics that made their way into the Lesson 91 conversation included the movie "Doctor Strange", Jill Bolte Taylor's remarkable TED talk account (she also wrote the related book "My Stroke of Insight: A Brain Scientist's Personal Journey"), Cosmic Rays and Great Pyramid, and looking for hidden chambers in the 2nd pyramid at Giza, Egypt.
In their weekly live online series Saturday mornings on ACIM Gather, they typically read together from FACIM's FAQs (or other topical material of interest to students of A Course in Miracles) and add commentary inspired by what they have found helpful during the week.
(This audio program originally aired on ACIM Gather on April 1, 2017.)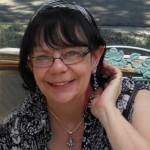 ---
Check out episode 1 and episode 2 of The Holy Instant – Choosing Forgiveness instead of Guilt with Jackie Lora Jones on her BlogTalkRadio program. Jackie is the host of the excellent "The 24th Hour – Positive News Magazine", video blog YouTube Channel series of the same name and "True Forgiveness Teachings" series on BlogTalkRadio on Tuesdays and Thursdays.
Episode 1 synopsis: We have the power to choose miracles instead of grievances! This sets us free. Come join the conversation and learn how the Holy Instant keeps us in the present which opens into eternity, instead of holding onto the past and fearing the future. " A tranquil mind is not a little gift." -ACIM
Episode 2 synopsis: Jackie and Bruce continue their Episode #9 discussion of the "Holy Instant" as taught in A Course in Miracles. How empowering is it to choose peace over chaos, love over fear, and reflect forgiveness instead of judgment? Find out how to practically apply this remarkable spiritual thought system that wakes us up from our dream!