Workshop: Navigating the Dream with Forgiveness: Our Inner Kindness Teacher's Dashboard – Sunday August 9, 2015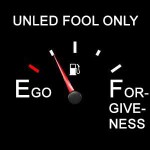 There are abundant metaphors all around us (including transportation and communication gizmology) that our Inner Kindness Teacher can use to help us mindfully keep on course in our forgiveness classroom. This workshop will explore some of these, using lots of visual symbols and familiar indicators, as well as numerous Course references. 🙂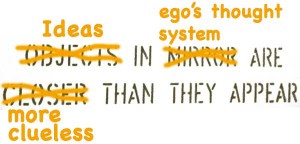 Read more about this workshop at Rocky Mountain Miracle Center (1-4PM, Sunday, Aug. 9, 2015)
---
I will be still an instant and go home: a Conversation about Workbook Lesson 182
In this audio program, CA Brooks and Bruce Rawles converse about Workbook Lesson 182: I will be still an instant and go home. This installation of CA's weekly ACIM internet radio program on 12Radio addresses the deep nostalgic longing we all feel – however seemingly deeply buried – for the 'home' of Perfect Oneness we never left … except in dreams! Read more about this conversation here.
---
Workbook Lesson 134 and "What Is Forgiveness" with Susan Dugan and Bruce Rawles
Susan Dugan and Bruce Rawles comment in this video on A Course in Miracles Workbook Lesson 134, "Let me perceive forgiveness as it is" and "What Is Forgiveness" (from page 401 in the Workbook) More at Susan's blog, ForaysInForgiveness.com. Here is the text of Lesson 134. We talked about the importance of applying the essence of the idea of "Would I condemn myself for doing this?" a.k.a. seeing our brothers sinless, realizing that releasing our judgments to our Inner Kindness Teacher for de-interpretation and release is our ticket for ego undoing.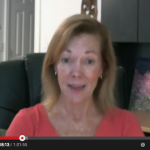 ---
Upcoming and Recent Interviews / Webcasts / Videos / Meetings / Conferences / Presentations/ Classes / Resources / Events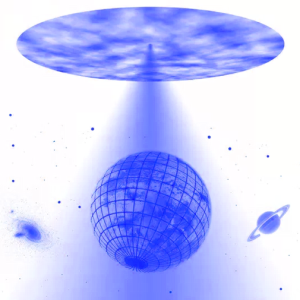 Your ACIM-related suggestions and contributions invited!
Please contact us to share anything would like to see here, suggestions for inclusion, improvements, etc. If you have anything ACIM-related that you'd like to share, please send (or send a link) for consideration. This site is (among other things) a venue for conversations, so I eagerly encourage and await more contributions from kindred students of our Shared Teacher of forgiveness and kindness. It's fun to share our universal interests online; visit ACIMblog pages on FaceBook FaceBook (my personal FB page, which is frequently ACIM-related), Twitter and YouTube. If you aren't already receiving this automatically in your email, you can subscribe here for free and get daily updates (of any posts made the prior day) via the "post updates by email" Subscribe button on every page. Eternal smilezenhugs to all! 🙂