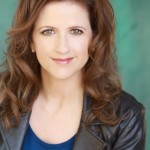 Why are we here? What is my real purpose? Jackie Lora Jones, host of the excellent "The 24th Hour – Positive News Magazine", video blog YouTube Channel series of the same name also hosts a twice-weekly half-hour radio show "True Forgiveness Teachings" series on BlogTalkRadio on Tuesdays and Thursdays, converses with Bruce Rawles in this audio about this universal pondering. They read and discuss the Frequently Asked Question #353 "How Can I find my purpose in life?" from the Foundation for A Course in Miracles FAQ service. This conversation also was informed and inspired by ACIM Workbook Lesson 64 "Let me not forget my function" and the "Are changes required in the life situation of God's Teachers?" from the Manual for Teachers.
Here is the description of the conversation from the related post on Jackie's BlogTalkRadio website:
"A Course in Miracles says we can fulfill our 'true' purpose of forgiveness in any role, in any career, at any time, and in any place, because it has to do only with the content in our mind, not the form our lives take. Learn why it is so liberating to remember our only function as we move through our lives in the time-space dream! Join Jackie and her guest Bruce Rawles as they navigate us through ACIM's teachings!"
This reading provided a a springboard to talk about a variety of themes and ideas from the non-dual metaphysics of A Course in Miracles. Jackie has conducted insightful video interviews with Gary Renard, Joe Wolfe, and numerous others. She and her sister, Cindy Lora-Renard, facilitate a class on ACIM in the Los Angeles are in addition to equally highly-regarded workshops on "The Course."
This audio recording was made Wednesday, May 18, 2017.
Here is a prior video recording of a Jackie Lora Jones interview with Bruce Rawles.