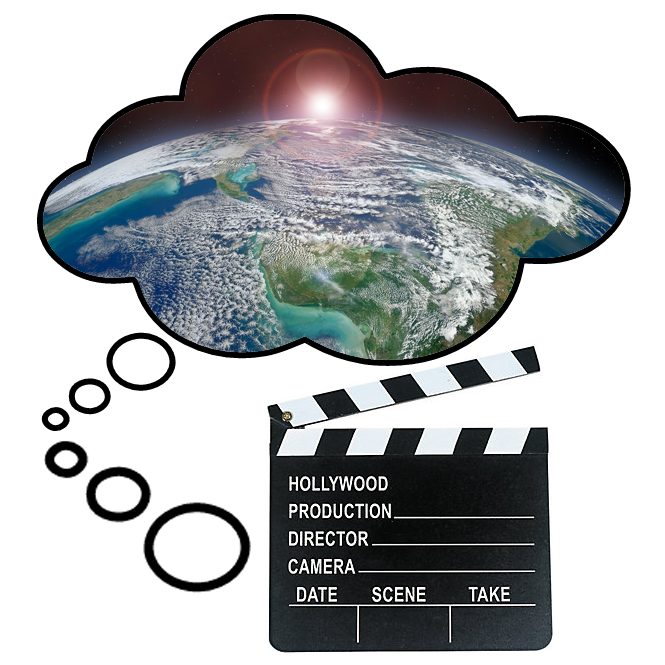 In this audio – in the spirit of understanding our motivation for caring for Earth (and other planets) –Lyn Johnson and Bruce Rawles read and talk about FAQ #1278 – which asks the question: "What was God's role in the creation of nature, natural selection, the animal kingdom, etc?" They often refer to the Frequently Asked Question (FAQ) readings from the Foundation for A Course in Miracles (FACIM) which cover a wide range of every day topics accessible with a Topic Index, a search function, as well a chronological listing of over 1300 excellent FAQs.
In this particular conversation, Lyn & Bruce also pull from a couple of references to earth in ACIM, including these paragraphs from Chapter 26 (The Transition):
What is a hundred or a thousand years to Them, or tens of thousands? When They come, time's purpose is fulfilled. What never was passes to nothingness when They have come. What hatred claimed is given up to love, and freedom lights up every living thing and lifts it into Heaven, where the lights grow ever brighter as each one comes home. The incomplete is made complete again, and Heaven's joy has been increased because what is its own has been restored to it. The bloodied earth is cleansed, and the insane have shed their garments of insanity to join Them on the ground whereon you stand.

Heaven is grateful for this gift of what has been withheld so long. For They have come to gather in Their Own. What has been locked is opened; what was held apart from light is given up, that light may shine on it and leave no space nor distance lingering between the light of Heaven and the world.

The holiest of all the spots on earth is where an ancient hatred has become a present love. And They come quickly to the living temple, where a home for Them has been set up. There is no place in Heaven holier. And They have come to dwell within the temple offered Them, to be Their resting place as well as yours. What hatred has released to love becomes the brightest light in Heaven's radiance. And all the lights in Heaven brighter grow, in gratitude for what has been restored.

Around you angels hover lovingly, to keep away all darkened thoughts of sin, and keep the light where it has entered in. Your footprints lighten up the world, for where you walk forgiveness gladly goes with you. No one on earth but offers thanks to one who has restored his home, and sheltered him from bitter winter and the freezing cold. And shall the Lord of Heaven and His Son give less in gratitude for so much more? – T-26.IX.4-7
… and this paragraph from Chapter 30: (The New Beginning):
Who knows the Father knows this light, for He is the eternal sky that holds it safe, forever lifted up and anchored sure. Its perfect purity does not depend on whether it is seen on earth or not. The sky embraces it and softly holds it in its perfect place, which is as far from earth as earth from Heaven. It is not the distance nor the time that keeps this star invisible to earth. But those who seek for idols cannot know the star is there. – T-26.III.9
In their weekly live online series Saturday mornings on ACIM Gather, they typically read together from FACIM's FAQs (or other topical material of interest to students of A Course in Miracles) and add commentary inspired by what they have found helpful during the week.
(This audio program originally aired on ACIM Gather on April 22, 2017.)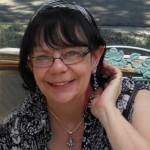 ---
Check out episode 1 and episode 2 of The Holy Instant – Choosing Forgiveness instead of Guilt with Jackie Lora Jones on her BlogTalkRadio program. Jackie is the host of the excellent "The 24th Hour – Positive News Magazine", video blog YouTube Channel series of the same name and "True Forgiveness Teachings" series on BlogTalkRadio on Tuesdays and Thursdays.
Episode 1 synopsis: We have the power to choose miracles instead of grievances! This sets us free. Come join the conversation and learn how the Holy Instant keeps us in the present which opens into eternity, instead of holding onto the past and fearing the future. " A tranquil mind is not a little gift." -ACIM
Episode 2 synopsis: Jackie and Bruce continue their Episode #9 discussion of the "Holy Instant" as taught in A Course in Miracles. How empowering is it to choose peace over chaos, love over fear, and reflect forgiveness instead of judgment? Find out how to practically apply this remarkable spiritual thought system that wakes us up from our dream!