Forgiveness: The Key to Happiness – a new book by Susan Dugan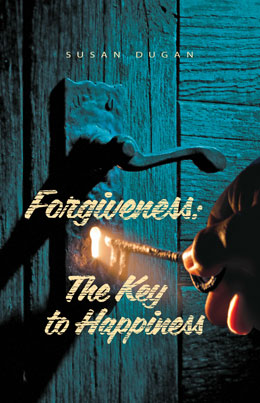 ACIM teacher and author, Susan Dugan, has a new book: Forgiveness: The Key to Happiness, which has just been released on Amazon in paperback and also for Kindle.
Here's Susan's description of the book:
In Forgiveness: The Key to Happiness, Susan Dugan continues to recount her personal journey in learning to change the purpose of our relationships from rooting ourselves more deeply in a childish dream of separation, to growing up to accept our shared interest in remembering the uninterrupted, eternal love of our true nature. Her deeply poignant, entertaining essays explore how to really live the teachings of A Course in Miracles, learning to view our lives as a classroom in which we encounter a better way of relating to each other through the inner teacher of forgiveness instead of sin, guilt, and fear. By making our relationship with our inner teacher the most important thing, we discover how to honor the power of everyone's decision-making mind by connecting with our own, recognizing our own mind in need of healing in our desire to fix, change, and control others. Ultimately realizing, through moment-to-moment practice, how to relate to all there is from a healed perspective beyond guilt, blame, and need.
You can read more about the book on Susan's blog, Forays In Forgiveness.
I've only read about a third of this enjoyable new book as of this posting, but I wanted to let everyone know about it ASAP! Susan's two other superb – and very fun-to-read, accessible, insightful and highly recommended ACIM-related books are: Forgiveness Offers Everything I Want, and Extraordinary Ordinary Forgiveness, I highly recommend all three of these books!
---
The Laws of Chaos – a conversation with CA Brooks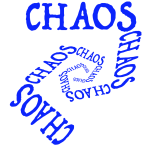 Is truth different for everyone? in this audio program, CA Brooks and Bruce Rawles talk another segment of CA's weekly ACIM internet radio program on 12Radio, about The Laws of Chaos. We talk about how we're all attracted to chaos, confusion, and discord, all the while denying that we secretly savor the dubious payoffs of ego's insane logic. The perfectly consistent, but perfectly insane 'logic' of our split minds leads to feeling lonely, abandoned, betrayed, threatened, jealous, unfairly treated, and victimized – to name just a few emotions in ego's diversionary bag of deception. How else could we feel when following the dictates of a partial thought system, where wholeness is not allowed? Yet, we all have a calm Inner Kindness Teacher who gently reminds us that this need not be our state of mind. 🙂
---
Upcoming and Recent Interviews / Webcasts / Videos / Meetings / Conferences / Presentations/ Classes / Resources
Check out recent CA Brooks interviews with Mike Mattheiss and Susan Dugan on her weekly 12Radio.com program about ACIM.
I will be recording another talk with Susan Dugan soon about her new book Forgiveness: The Key to Happiness; we'll go into more detail about the book, as well as related ideas that are addressed within it's covers
If you haven't already discovered the generous gold mine of ACIM resources at the Foundation for A Course In Miracles (FACIM) website, here are a few of my favorites, including the Online Learning Aids: the Frequently Asked Questions (FAQ) – over 1300 insightful answers to specific questions, sorted by topic, or chronologically by date (well worth going through all of them exhaustively one or a few at a time), or accessible using a search function. There is also wonderful, profound material in the Lighthouse publications, YouTube video series, Excerpt series, Theory, Annotation and Glossary, plus the schedule of live events held at the FACIM facilities in Temecula, California, and the online bookstore – I've listed some of my favorites from Kenneth and Gloria Wapnick here.
ACIM Resources, Events, Musings – your suggestions and contributions invited!
Please contact us to share anything would like to see here, suggestions for inclusion, improvements, etc. If you have anything ACIM-related that you'd like to share, please send (or send a link) for consideration. This site is (among other things) a venue for conversations, so I eagerly encourage and await more contributions from kindred students of our Shared Teacher of forgiveness and kindness. It's fun to share our universal interests online; visit ACIMblog pages on FaceBook FaceBook (my personal FB page, which is frequently ACIM-related), Twitter and YouTube. If you aren't already receiving this automatically in your email, you can subscribe here for free and get daily updates (of any posts made the prior day) via the "post updates by email" Subscribe button on every page. Eternal smilezenhugs to all! 🙂