Hi all!
ACIM Explained YouTube series with Kenneth Bok
I've enjoyed Kenneth Bok's engaging online show (ACIM Explained) where he interviews ACIM luminaries, authors and does a wonderful job of sharing both the content and supporting info… Check it out! 🙂
Interview by Wendy Joy on "Bringing The Light"
I had the pleasure of being interviewed by Wendy Joy on her fun internet radio show last week; here's an audio transcript of that podcast interview you might enjoy from her weekly "Bringing The Light" show. We talked about sacred geometry and the Hermetic Laws, but (as usual), I always seem to migrate back to our favorite topic, non-dual metaphysics. 🙂
Gary Renard workshop in Texas tomorrow
Still time (barely) to attend Gary Renard's workshop in Wimberley Texas tomorrow! Gary will present an all day seminar in Wimberley, Texas on Saturday, April 21, 2012 at the Unity Church there. While you're perusing the details of this (and other ACIM-related events, check out Kathy Scott Perry's new MiraclePromotions.com website, which I had the pleasure of assisting with, including a new WordPress upgrade and a customized StudioPress theme. I like crafting ACIM-related websites. 🙂
Zazzle 22% discount through this weekend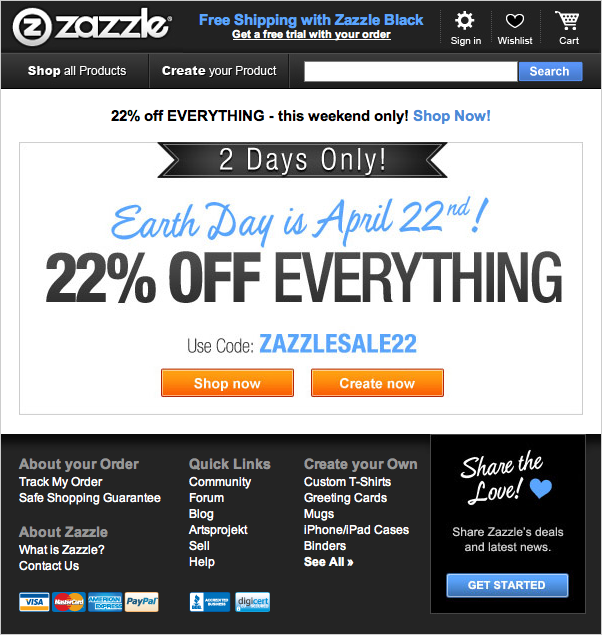 Zazzle.com, which does a great job printing t-shirts (as well as greeting cards, posters and much more), is having a 22% sale in honor of Earth Day. So if you want a t-shirt with one of these ACIM reminder designs, now would be a great time:
JAFO (Just Another Forgiveness Opportunity)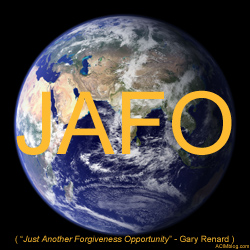 Select one: (Happy or Right)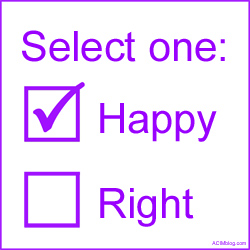 "I forgive myself for making up the dream of separation" totem (Inspired by the movie "Inception")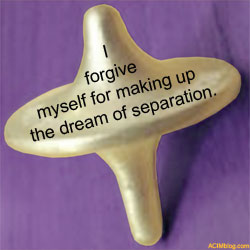 Here's Lulu's 'fine print about this sale:
* 22% of the product net sale price will be deducted when one or more qualifying products are purchased and the coupon code ZAZZLESALE22 is applied at checkout. The net sale price is the price of the order (excluding shipping and taxes). For Zazzle Custom Stamps, the net sale price is the difference between the price of the Zazzle Custom Stamps (excluding shipping and taxes) and the face value of the postage. Offer is valid through April 22, 2012. This offer does not apply to past purchases and may not be combined with any other Zazzle promotional offers or volume discount offers. If a volume discount applies to your order, you will receive either the discount set forth in this offer or the standard volume discount, whichever is greater. Offer valid on Zazzle.com only.
ACIM Gather program continues on Tuesday evenings
Having completed a first pass reading of Kenneth Wapnick's brilliant Journey Through The Workbook of ACIM some months ago, I recently started reading his similarly outstanding Journey Through The Manual (JTTM) of ACIM. I have also recently started sharing some brief quotes (mostly from my daily reading of this book) on my link to frequent FaceBook status updates and recent tweets on Twitter. You can see a few of the most recent tweets in the right-hand sidebar on each page of this site. I've shared online on ACIM Gather for several weeks now (with super support from Dov Fishman)… JTTM is just too good not to share! On Tuesday, March 20, 2012, I started a 1-hour show on ACIM Gather (via PalTalk Express) where I alternate between reading from JTTM (usually just getting through a few paragraphs) and musing about the readings. I'm having lots of fun. Please join in the conversation when you can on Tuesdays from 6-7 PM Mountain Time. To listen to ACIM Gather on Paltalk Express (and optionally participate interactively), create a free Paltalk Express account, then login, search for ACIM Gather, and listen to (and chat via your keyboard with if you're interested) ACIM-related hosts 24/7. Here is the weekly ACIM Gather schedule. You can also listen to the ACIM Gather programming here.
Please let me know what YOU would like to see here, any suggestions for improvements, etc. If you have anything ACIM-related that you'd like to share, please send (or send a link) for consideration. This site (among other things) is a venue for conversations, so I eagerly encourage and await more contributions from kindred students of the One Teacher of forgiveness and kindness.
It's fun to share our universal interests online; visit ACIMblog pages on
FaceBook,
Twitter and
YouTube.
Eternal smilezenhugs to all! 🙂